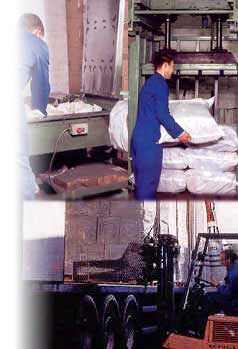 Denton Hampshire's Wipers
With the facilities to package and dispatch loads ranging from 10kg boxes to 25,000kg containers, Denton Hampshire's extensive range of textile wipers are used in a diverse range of industries from oilrigs to food processing and optics to wood and bodywork finishing.
Modern conveyor sorting & cutting ensures consistent grades and electronic metal detection is just one method we use to ensure the quality of our products.
Denton Hampshire has the contacts, experience and modern resources to provide a comprehensive service, from the acquisition, handling and processing of suitable textiles into wiper form, to the packaging of the product and its despatch, not only to customers across the UK, but to wholesalers and janitorial suppliers throughout the world.